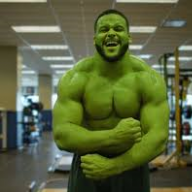 Joined

Mar 15, 2018
Messages

5,260
Start drafting players. Look at all the teams that played this weekend. For the most part, young and built for the draft. That is what you want. We should want the young coach building a young team for long playoff runs. Not a young coach who has to sell out to get one overvalued Super Bowl. That is what old coaches do and he is anything but that.
Do not tell me you would love for the Rams to have a situation like Cincy has with Burrow and Chase playing together for 10-15 years.
We sold out and got one, fine.
Now McVay, prove how good a talent evaluator you are and build up that O line and grab a middle round receiver that can play.
Plenty of them out there, and cheap.
So did the Bills sell out to win a Super Bowl? And come up short?