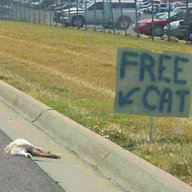 Rams On Demand Sponsor
Rams On Demand Sponsor
2020 ROD Survivor Champion
Joined

Jan 3, 2013
Messages

15,558
But she is cute and generally knows her stuff.

I think that's why cam newton was taken aback when she asked him an intelligent football question and he blurted out how cute that was before realising it came out of his mouth. I think he was complimenting her but came across as a bit of a dick.

.
Whoa... I didn't realize she was the person that happened with.
Yeah I didn't think Cam was being a dick in that situation, he's just a dick all the time. Lol
2
Reactions:
Neil039, CGI_Ram and OldSchool