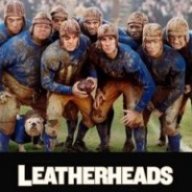 Rams On Demand Sponsor
Rams On Demand Sponsor
Joined

May 26, 2013
Messages

7,114
Name

River
The problem, as I stated earlier, wasn't that he just had a few rookie struggles. He was over matched completely.
I would be more than happy to see Allen succeed.
From what I've seen, even after 6 games, he has / had a long way to go before even being a solid back up.
Yup, ... and the Rams traded for Corbett just prior to Allen's injury because he was struggling so much. Had Corbett had the time to learn the line calls he likely would have taken over the position mid/later 2019. Instead, both Allen & Noteboom go down and Corbett is rushed into a LG role as Blythe, as the only starter who knew those line calls is moved inside from RG. Covid 2020 prevented Corbett from moving inside as there was no real pre-season camp or games to be played, so it was just bad luck all around. Edwards & Corbett, both first time OL starters in 2019 really saved our bacon that season. jmo.