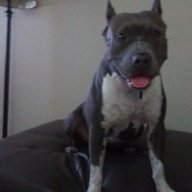 Go Hurricanes...
Rams On Demand Sponsor
Joined

Aug 12, 2020
Messages

1,357
Name

Danger Zone

Ok little more induction.

Don't like posting it much,don't need nor want symphony. Hit by a semi on 2016, Can't walk well. On disability, single now and sleep weird hours. Up for hours at a time.

Use to post more than anyone at Rams talk because Rams continued losing for years I blasted everyone. Coolaid drinkers coaches Gms etc etc. I Hated losing.

I haven't/didn't post on a forum in 5 6 years until now.

But because what the Rams have done with McVay and staff no reason to be negative, only want to be positive.

I'm a big time supporter of Pitbulls . And I like posting a bunch to keep a board moving, just me.

The brotherhood of Rams fans is awesome, like Game of thrones lol.
3
Reactions:
tiger1971, Deac and Selassie I