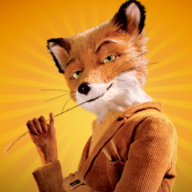 Joined

Mar 23, 2020
Messages

1,766
So you're of the mind, it's all one-sided? The players agents don't "ask" for anything. The Rams just offer it up? No negotiation? I wonder how all these current critics would feel if after trading for Ramsey, the Rams said, "nope. He's just like he was in Jacksonville. Wants too much money. Wants to break the bank. We're letting him walk." I can hear it now.....

"WTF are you doing? You just traded for the guy. He's fucking awesome. Give him the money. We want to win!!!"
Dramatic much?
Let me ask you, when Snead signed Austin to his extension- what'd you think?
What about Gurley? There was no need at that time to extend him. Let alone for so much and that long.
Heck, even Goff could have waited another year before an extension was done.
Why so much to Wags when he had very little league interest, we don't value MLB much and we had a much bigger need at OLB/Edge.