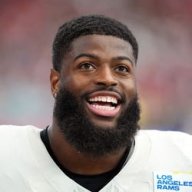 Rams On Demand Sponsor
Rams On Demand Sponsor
ROD Credit | 2020 Richest Member
Joined

Nov 3, 2013
Messages

27,017

Well I guess she figured out how to get what she was owed, one way or another. Shell walk away with money from a civil suit.

I lived with a crazy girlfriend. It sucks and can make you crazy and angry. But for me the piece of ass wasn't worth me sticking around long enough for things to boil over. When you start to see things aren't right bail out.
The old saying goes never stick your dick in crazy. Hard lesson to learn sometimes unfortunately.