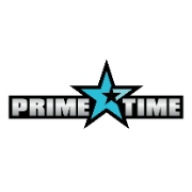 Joined

Feb 9, 2014
Messages

20,921
Name

Peter
Thread Starter

Thread Starter
http://www.milehighreport.com/2014/...will-be-the-starting-quarterback-for-the-rams
Shaun Hill will be the starting quarterback for the Rams this Sunday
By
Scotty Payne

@Skotty_Payne
on Nov 13 2014
Jeff Curry-USA TODAY Sports
On Wednesday
St. Louis Rams
head coach Jeff Fisher announced that the team is going to be making a change at Quarterback for this Sunday's game against the
Denver Broncos
. The team is going to bench quarterback
Austin Davis
for veteran quarterback
Shaun Hill
.
Shaun Hill was initially the starter after starting Quarterback Sam Bradford went down with a season ending injury during the preseason. However Hill didn't make it through week one of season. Austin Davis has started since then, but wanted to
go with an experienced quarterback going forward
.
"It's never an easy decision when you make a change in the middle part of the season," Fisher said after Wednesday's practice. "But we looked at things Monday night in lengthy discussions with the offensive staff and just felt that the best thing to do at this point moving forward was to lean on the experienced quarterback."
So what can the Denver Broncos defense expect to see from Hill this Sunday? Well Hill has a career passing percentage of 62%, and has 41 touchdowns to 24 interceptions. He's also started 27 career games at quarterback and has a 13-14 record during that span.
So Hill has shown that he can be an average Quarterback at times when called on, so the Broncos defense cannot overlook the veteran quarterback.
--------
What difference does it make who Jeff Fisher put's in there?
Seriously, they're a crappy team hanging on by threads and there's no sense in surgar-coating sour grapes. Fisher's ability to put a winning team together has been challenged ever since his Titans team was "THAT" close to winning it back in the day. Sure they will win a game every now and then (might even win sunday), but it's still the same old song sung in a different tune…
--------
back when my mom was little
and she had a crush on Merlin Olsen, the Rams were an elite team but that's the 60's guys, they had their moments through the 70's and 80's but 2000 was the last time they've really mattered, 2004 I guess, they were a playoff team that year. They are a traditional power that has had hardly any success in modern times. Things are cyclical, that will change.
-------
I didn't realize that the Rams were so dysfunctional
Bradford is an okay QB but injury prone as hell!
The Denver front four must be salivating! Yeh, yeh, the guy has played QB a few times . . . but there was a reason Austin Davis beat him out of the job. He stinks. And now Fisher is just fishing for anything that might work.
It would have to be the culmination of the perfect twenty storms for the Broncos to lose this game. Manning would have to be playing like he did in the first quarter of the Raiders game for the entire game! The whole defense would have to play like it did against the Patriots.
The Special Teams would have to play like it has all season . . . er, um . . . the O-line would have to play like it did in New York. The wide receivers would have to just not even dress for the game. Von would have to miss the flight. CJ would have to have left his shoes in Denver . . .
-------
Shaun Hill is 34 and not a good athlete
I sure how we dial up an extensive blitz package this week and take away a lot of those quick throws the Rams will want to use to get him in a groove. Harris is great at defending these. Talib… not so much.
The Rams also really struggle to run the ball so that they'll be facing the NFL #1 run defense doesn't bode well for their chances to manage down and distance. Hill is likely to face a lot of third and long. While I hate blitzing top QBs like Rivers and Brady in this situation, I love it vs crappy QBs like Hill. They either panic and throw the 1 yard out to the RB or even worse, try to play hero ball and make a down-field pass. Rivers and Brady can effectively play hero ball. Shaun Hill can't.
I'm also glad we found out on Wednesday so we can game plan for Hill instead of the more mobile, raw and unconventional younger QB of theirs
-------
my friends on Turf Show Times
are really angry that the Rams' front office sucks more than ours does. In fact, some of them have name-dropped us specifically as the type of front office to be like
---------
We need to buy Fisher a Broncos Manning Jersey ....
So that he can feel like a winner again…(video link)
---------
The Rams are a strange team
because they have been drafting at the top of the round for decades. Some of their struggles can be attributed to risk factors inherent in the old rookie draft scale, which forced teams to give top first round players huge contracts that often turned into millstones around the neck of the team.
But no doubt it's a fantastic group of athletes, whatever their skill at football. Their ability to "hang around" against better teams is probably related to speed and strength.
It's not a reason to fear them but it is a reason to pay attention. They have come close to picking off some very good teams and beating the Broncos would be an instant season highlight for a basement team.
--------
It will also ruin their draft position to go after a QB with a high 1st round pick
Denver has not lost a single game to a bad team since Manning was our QB.
Manning's lost to teams with great QBs or good QBs playing well.
He's never lost to a Shaun Hill scrub backup QB since he's been a Denver Bronco. If Shaun Hill and the Rams can put 28 points on us, then I'll be worried, but that is so very unlikely.
Manning and Co will get theirs in a dome game. I just don't see how the Rams can keep up in a scoring contest.
Do you know how fast Von Miller is going to look on faux grass in a temp controlled dome!
--------
Whichever QB plays for them this Sunday…. We had better not allow him to look like a stud. Drag blast it!
I can't help but wonder what is going on in the Jeff Fisher pic that Atmx posted above. Or this one, for that matter:
----------
at least the Rams have the good sense to wear blue and white together in that pic
their all-blue design looks atrocious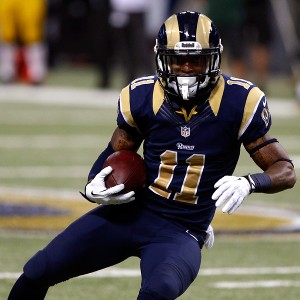 , personally I wish they'd go back to these ones
----------
and of course, Flipper was a Bronco for a little while
---------
I remember when Wilie Flipper Anderson broke record for most receiving yards in a game
Something like 330 yards but that included OT.
Previous record holder was Stephone Paige of KC with 275.
Why do I remember this crap? I feel like Rain Man.
--------
Rams Secondary
They're too banged up to synchronize their coverage to the down and distance, which is the key to getting impact from the pass rush. Manning is going to pick them apart or he might just find the pull tab on their secondary and unzip their scheme to the tune of 30 points or more.
A clean game on all sides of the ball will allow the Broncos offense to practice some valuable grinding skills without exposing QB1 to hits from a desperate line. Let the RBs take the hits. That's what they are there for.
Little espn vid, if anyone is interested:
http://espn.go.com/blog/nfcwest/post/_/id/116346/rams-buzz-2
----------
Ouch for them
Jenerous Jenkins isn't nearly as good as I thought he'd be. Dude takes way too many risks and plays too much hero ball. Gives up a lot of big plays as a result. I'm sure we'll run a bunch of double moves at him to test his patience. He'll see a ton of passes his way is my guess.
I'm sure we'll put them in that nickel D and run our bigger RBs at them. Good week for Ball to come back. I like our chances to manage down and distance in this one. Unless we rack up a bunch of false start penalties again.
---------
He's been injured recently.
It must be tough for some of these top athletes playing for an irrelevant team year after year. Football is so
not
an individual sport, especially for defensive players, they need coaches, systems, and game plans or it's all just cashing the checks and signing the 'graphs.
---------
Jenerous Jenkins is a great athlete in a prototype CB body, but he's not a good CB and never really has been. He's an underachiever. And his issues are mental and likely never will get fixed. There is not a good football player in that mind of his. Not dissimilar from other busts like JaMarcus Russell, Charles Rodgers, Peter Warick and Marius Claiborne.
Gotta be able to vet these guys better pre draft via interviews.
---------
Shaun Who?
I think it may be time for me to hang 'em up. I consider myself a well-informed football fan, an excellent Xs and Os man from my days as a coach. I've been a Bronco fan for a little while; I was at the very first Bronco game and held down Section 00, Row 48, Seat 3 at Bears stadium, never missing a single game (My dad always gave me $1.25 at half time, which got me three Bronco Dogs, a coke, and a nickle back!). I remember, like it was yesterday, Scarpitto, Goose, Denson, even Steve Tensi, the only quarterback in NFL history who was literally afraid to take a snap.
But today I read that Shaun Hill, a name I can't find a single reference to anywhere in my memory banks, is a THRITEEN YEAR NFL VETERAN!! Whiskey, Tango, Foxtrot? How is this possible? Where have I been? This looks like my office.
Mr. Peabody! Trizzle, Trazzle, Trozzle, Trome, Time for this one to go home.
----------
---------
He played a bit for San Fran and Detriot around the year 2009-2010 due to injuries to starters
played pretty well for a stretch. That was also five years ago when he was in his prime.
He's a 34 year old now and really damn rusty.
He's never been starter material.
Manning vs Shaun Hill is one of the biggest QB mismatches you'll see this season. factor in the lack of talent the rams have at TE, RB and WR vs ours and it's a little absurd.
St Louis is only 1-3 at home this year with that win coming against Seattle? WTF is right. That said, the Rams have a history of playing their NFC West opponents tought. They lost to the Vikings by 26
---------
yes, he did well for the Lions when Stafford was always injured in those days
Hill played in the Vikings game incidentally and that was horrendous football by the home team. The Rams have taken 2 out of their last 3 home games against Seattle so that's actually to be expected.
--------
St Louis
If you look at their schedule, it's actually been really hard. They started the year with two cup cakes (and got killed at home by one of them / Minnesota), but have been playing nothing be good teams since that time.
Of course they've lost most of those games, but have played several teams tough with the exception of a butt kicking @ KC. A big problem for the Rams is that they've scored 7, 13 and 14 points in their last three games… hence the new QB this week.
The Rams seem to play well defensively vs the mobile QBs. Manning will be a real test for them since they haven't faced a top shelf pocket passer this season.