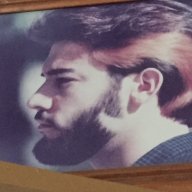 Joined

Jun 2, 2013
Messages

530
Name

Fanotodd
Funny how things change from one year to the next. It wasn't long ago when a healthy Higs and Havs anchored the run game on the right side.
Havs was the best run blocking tackle that year with Higbee helping out.
—that was the SB year. This year everyone wants to trade both of them.

I think Higbee is an excellent blocker but has really lacked targets to be consistently effective in the passing game. Having said that, he HAS made some clutch grabs.

I always felt that trading him (or everett) would actually help his career because he'd get more targets.

I think this is the year he sees more targets. This discussion should resume after the season.