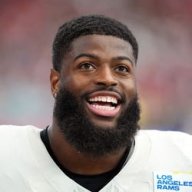 Rams On Demand Sponsor
Rams On Demand Sponsor
ROD Credit | 2020 Richest Member
Joined

Nov 3, 2013
Messages

25,515

Problem is, this guarantees other clubs don't have a chance to shine in the top flight due to financial stratification from big clubs. Say goodbye to any hopes of teams like Leicester winning the title; at least they had a shot under the current status quo.

Glad the Bayern and Dortmund announced their opposition to the Super League so far, we'll see how that goes though.
German clubs are different they're majority owned by the fans in public holding IIRC. Their fans will never allow this and the non fan owners don't have the authority to make the change (yet).