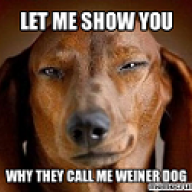 Joined

May 6, 2014
Messages

4,752
Name

Charlie
So the Dodgers have a new rival? The Giants will always be the main rival in my opinion. But with both teams being so stacked, this year the Padres will be the main rival. Should be a fun season.

Heckuva pitching battle last night. Kershaw was on his game. With that rotation and his diminishing fastball I figured he would be the 3rd or 4th best starter. Darvish made the mistake walking Kershaw with the bases loaded.

Turner looks more trimmed down this season. I wasn't sure how that would affect his bat speed. But it seems to be pretty good so far. Its a long season. Hitters and teams have peaks and valleys all year. I always thought you never know how good or bad your team is till mid June. 13-2 is a great start. Gives a little cushion for when they hit that stretch where wins are harder to come by.

I remember some time in the mid 70's the Dodgers got off to a record start the first month. Something like 24-4 give or take. The Reds were defending champs and started slow. The Dodgers built an early lead over them around 10 plus games. The Reds played better the rest the way but fell short a couple games at the end. Those April games mean just as much as September games in the standings.