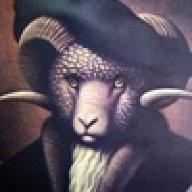 Joined

Jun 18, 2014
Messages

6,789
Thread Starter

Thread Starter
I love digging up old posts.
Digging up old post old school doesn't change the question to date. Do you think The Rams should resign Austin Blythe? Looks like Mcvay might like the idea ?
I'll state my view as the offseason & season progressed. I like the idea of The Rams resigning him & Whitworth. Mcvay & Kromer from day one have said they are teachers. Blythe as you stated a couple of years ago thought he was fine after the SuperBowl. I thought The Rams needed to sign a veteran & that was even before Sullivan was let go, because I believe The Rams still had an option on him. Not exactly sure though. Was upset he was not kept, because of his leadership.
I like Blythe as a center & a backup guard as he showed he can be a starter for a SuperBowl team when called upon.He also showed leadership & competitiveness at Center. I'm not a fan of Brian Allen & thought Blythe would have been a solid backup, but The Rams needed a starter.He was a wasted draft pick imo,but that being said Brian Allen was The Rams starter in 2019. It just gives him a chance to grow & maybe earn that starting spot, but Austin Blythe would make it tough for him & is a solid backup if Allen can beat him out ??
- Noteboom also having extra time to develop while Whitworth holds the fort down would be cool as well.I think with another season of Kromer working with this young unit will be so much better than last season. If it is about teaching & coaching players up like Kromer & Mcvay stated then The Rams should be set for 2020 & beyond.
I've also stated The Rams wouldn't draft a Offensive Lineman in 2020, especially if The Rams resign Whitworth & Blythe like some are being reported. Blythe & Whitworth have been able to work with Reggie & The Rams as they rehab for 2020 I believe?? Not sure but was reported like 2019 season ends ?? As well as Noteboom & Allen if that true ?? Unity ??
— you were right about Gurley & The Rams cap is tight. I think defense front 7 has always been The Rams focus on 2020 draft. Plus a WR will be drafted in top 4 Rds.