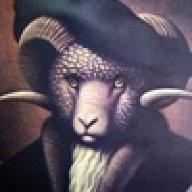 Joined

Jun 18, 2014
Messages

6,402
Thread Starter

Thread Starter
Glad The Rams signed Austin Blythe & out him at Center.Keep building this thing!!I really don't like Brian Allen & once he got Covid even more.Just because I don't like his person all that much.
As a Ram fan I cheer for almost all players & change my opinion with time.I still think he has a chance to stay on the roster & question Austin Blythe's future going into 2021 than in 2020.
I'm proud of the way Bobby Evans played.He lost a Opportunity to play due to Covid.He really filled in at LG well!! Kromer & Whitworth have helped him out a lot.I think after watching him last Sunday he could be The Rams LT of the future? No matter what he has shown that he can play all 4 positions upfront.
Go Rams & I hope this Rams Offensive line shines.SuperBowl bound.
— funny though how much better Austin Blythe is a Center than at Guard.