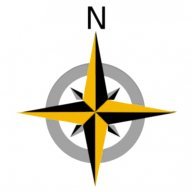 Joined

Jun 23, 2014
Messages

1,808
Whitworth / Edwards / Corbett / Evans / Havenstein

Doesn't look bad to me.

Noteboom first off bench. Maybe Anchrum shakes things up too.
Corbett will add a lot to the blocking at center. I'm assuming he can adjust to the position and will be more or less good by mid season or so. Crucially Stafford will have the last word if necessary with the line calls-- he won't allow a wrong alignment before the snap to stand and wreck a play.
The reality is that any center we drafted would have required as much or more adjustment as Corbett. Corbett knows the Rams playbook and how NFL defenses attack. And, maybe with the exception of Dickerson from Alabama, there is no guarantee anyone would ultimately be better than Corbett.
Still, I suspect the Rams might have taken the Stanford center at 117 had he been available. But it's easy to lose guys to competitors when you're drafting low and from behind the curve.
The reality is that the Rams just didn't have many high picks. They had maybe one or two shots at clear impact players. McVay took his best shot with a speed receiver, not a center.