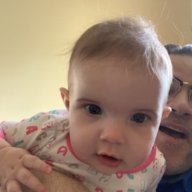 Won't you be my neighbor?
Joined

Apr 26, 2013
Messages

11,506
Name

Mack

After the Carolina offer was made public, it without a doubt showed we didn't overpay. You mentioned just the picks and how their offer was better but Goff was what swung the deal. Don't forget Carolina offered Bridgewater as well with pick 8 + their 4th rounder. Goff is better than Bridgewater, but given his contract and how Carolina offered more trade value with pick 8 than both our 1st rounders combined... its pretty even value. One could even argue that Carolina offered more.

Also dont forget Stafford specifically said he wanted to come to LA. He insisted on that, and by all accounts the Lions wanted to do right by him. Who knows if he didnt say he wanted to be in LA, the Lions could have taken the Carolina offer.
Yep.
The rest of the league looked around after our deal with Stafford for Goff and picks and realized how stuck they were.
GB, Seattle and Houston refusing to be without a QB in the game of musical QBs leaving the prize as Wentz... with little behind him.
With hindsight, it'd be interesting if teams had it to do over to see if anyone would have offered more. I think they would.
8
Reactions:
Elmgrovegnome, sdakotaram, Loyal and 6 others