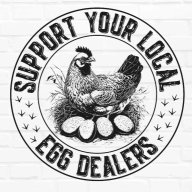 Your friendly neighborhood fat guy!
Rams On Demand Sponsor
Joined

Apr 11, 2013
Messages

4,961
Name

Ur Best Friend

Thread Starter

Thread Starter
I came to update on some things and realized I left some things open.

They struck out on the RA. I do have pretty good arthritis going but it's not rheumatoid. They believe the Cancer was either a secondary condition from something unknown or it simply back away. That it can come and go.

The reason for me updating is that I have developed a very large lump under my rib cage. A Google search tells me it's my spleen. And an enlarged spleen is a key symptom of Polycythemia Vera due to the extra blood cells it has to work out. I am calling the Dr Monday. I'm very nervous that it has returned. I've had some things over the last few months that had me wondering.

Don't ask for this kind of stuff a lot. Maybe, just some positive vibes this way. I'm sure it will take a couple days to get in. But, shit. I'll be nervous waiting on that CBC Hematocrit level.

That's all. Hope everyone is having a great day.