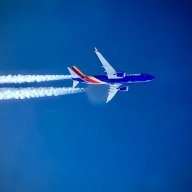 And don't call me Shirley
Joined

May 23, 2018
Messages

519

My lord has this gone sideways.

This entire exercise went from overwhelming health care facilities to waiting for a cure. Which just is not possible without destroying everything else. And an unreasonable approach.

How about we get back to preventing the healthcare system getting overwhelmed. As we open up spikes should be expected. But are they spikes that are going to overwhelm our ability to care for those who become ill? In our community we had no curve to flatten. Our local health network that serves about 500,000 announced yesterday that they have had more suicides during this lockdown than Covid deaths. Another curious statistic is there has been a shortage of organ donations due to lesser accidents naturally happening.

Trying to control our behavior is not going to work. Allowing others to judge how much risk they want to take with who they are will work just fine. Epidemics occurring as they did in a poorly managed New York or Northern Italy is HIGHLY unlikely.

We all need to refocus on the original objective.