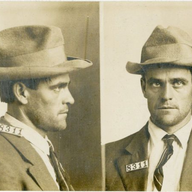 Rams On Demand Sponsor
Rams On Demand Sponsor
Joined

Jul 27, 2010
Messages

22,210

It actually does otherwise they would've picked him (like so many other teams). And no it's not a horrible pick b/c there's 3 talented guys in front of him or that he got hurt. Brian Allen was doing well. No one cared about him until this past Monday, clearly hurt w/ that big ass brace.



Sure, I can say he's doing great. Bitching about it now, after losses, and then changing the thread title to shit on Brian Allen after not a damn peep all year speaks for itself. It's the ultimate kneejerk.

They didn't pick *almost* "everyone's guy." They didn't want him, they took a pick to develop. Like w/ QBs, just b/c he's not "your guy" doesn't mean it's the wrong guy.
Let me know when Tutu makes a freakin' catch.
Point out where I mentioned Brian Allen negatively in this thread. That's YOUR projection. I have been talking about Creed Humphreys all year, so it wasn't because of the last two losses. I have said in the past that Brian Allen exceeded my expectations and that he worked hard to get better than I though he could be. Please quote where I "shit on Brian Allen."
I am of the opinion that quality NFL linemen don't grow on trees in the 7th round or UDFA's, but you can believe what you want about Snead's philosophy on drafting quality linemen. I think it relies too much on flashy skill players instead of the heart of any team, which are the lines.