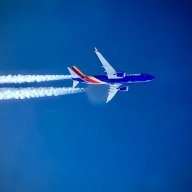 And don't call me Shirley
Rams On Demand Sponsor
Joined

May 23, 2018
Messages

1,038

Thread Starter

Thread Starter
Thanks 63 for the thoughts. Best to the L-wife.

Thanks Dieter for the shout out. You have always been a loyal interweb friend. I always appreciate that. Seriously.

I have a video from my iPhone that I transferred to my Macbook can't but trying to figure it out how to share. I have a story (likely lame) but need to have the video to share. (Directors arrogance)

Can anybody help how to do that? I have an alternate solution but wish I could share it directly on here.

I just love being a fan of our RAMS!!!
3
Reactions:
Neil039, LARams_1963, Faceplant and 2 others