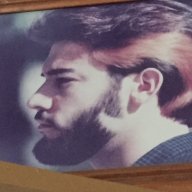 Joined

Jun 2, 2013
Messages

515
Name

Fanotodd
I still think wilson is the best mobile QB in the league and, until recently, has been vastly underrated.

As much as I love to see him take a beating every time we play him, it seems like he still manages to always make some plays. I have always respected his game despite his career numbers vs the Rams being so much worse than against anybody else.

I thought the price for Stafford was too steep (though I liked the trade), but I'd give up that much for wilson in a heartbeat. Never a second thought. Plugging him into this offense puts us in the SB.