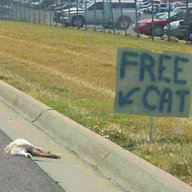 Rams On Demand Sponsor
Rams On Demand Sponsor
2020 ROD Survivor Champion
Joined

Jan 3, 2013
Messages

16,107
My point was those guys were drafted with that in mind, but they just became the starter much sooner.

Wilson beat out the newly signed Matt Flynn.

Prescott took over for an injured Romo immediately.

And of course Brady waited a yr, when an injury to Bledsoe put him in the line up.
None of those were in the guise of having the guy sit a couple years though, to be "developed", Brady merely replaced the JAGs in front of him, Prescott was drafted because the Cowboys knew they were going to need a new QB, Seahawks had no QB
Back when all those guys were drafted, teams kept 3 QB's on the roster, nowadays it's pretty rare when teams do.
Point is, there is no sit a couple years deal, rookie contracts are 4 years and if the QB lasts longer than 2 years on the bench, he's likely being replaced after year 3