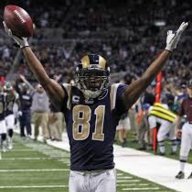 Joined

Jun 11, 2017
Messages

7,318
FLASHBACK to Morris' Job interview:

McVay - "So Raheem, what traits do you look for in your defensive backs?".

Morris - "Slow and unathletic ones".

McVay - "Your hired!".

Sounds about right

.
Old might have been unrealistic on that statement but he is right that Morris doesn't play his players correctly
Rapp should NEVER be a deep safety.
Staley never even played Rapp because he knew he wasn't a deep safety and didn't fit his system as an in the box type hybrid safety/lb which I think Rapp would excel at (even if you state he is solely an in the box safety)