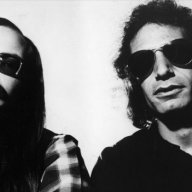 Joined

May 25, 2013
Messages

1,219
I have no way of knowing this other from very far away in the free state of Florida but I can predict there will be a very big battle between

Tremayne Anchrum

who entering his 3rd TC & the newly arriving rookie

Logan Bruss

for the starting RG post.

Both

TA

&

LB

have played primarily RT in their college careers but

LB

has started @ RG six times & TE three times in his first 3 seasons out of four @ Wisconsin. This indicates very good versatility. This may end up being one of the better 3rd rd selections for Snead may be better than even Noteboom.

TA

was a full-time RT with 37 starts with a Clemson team record of 2,516 career snaps played as permanent team captain, with two National Championship Games. Poor guy was raised with 3 sisters here in the deep south near me I bet he had to pee off the back porch a ton!

TA

was a starting OG in HS. He has the usual height for an NFL center being under 6-2 inches tall He has the overall arm length greater than most starting LT's in the NFL.

TA

has a very odd makeup for an OL'er. Large big 10 inch hands that would come in convenient in those close-in trench fights. BY now you might be thinking I am counting on

TA

to break out big in this Ram OL'er this season & you will be right.

Certainly would not bother me if the Rams big 3 Ram starting OG's in 2022 season end up being Edwards /

Anchrum

&

Bruss

!
I like that take. What I think I'd like to see (on occasion) is TA at guard and LB as the sixth lineman who has experience catching the football and running the occasional route. In short, I'd like more diversity in the running game.