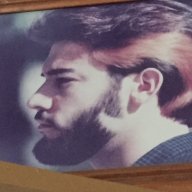 Diehard
Rams On Demand Sponsor
Joined

Jun 2, 2013
Messages

999
Name

Fanotodd
I could see the big spending Dolphins making a move for him to try to put them over the top in a tough AFC where stopping those big name QBs is critical. Could give them a great secondary.
I'm not yet necessarily advocating that the Rams trade Ramsey; but if they did, I too, had thought dolphins. The fish went out and got an anchor at LT and bolstered their passing game with weapons. Sound familiar? They have some good players on defense but, as you mentioned, a tough cover corner would help vs the bills, chiefs, and bengals.
This might be the last opportunity to possibly get back a 1rst or 2nd rounder for Ramsey.
The problem is no one has emerged as a potential #1 CB for the Rams. I'm not sure anybody has stepped up as a future #2. This is one more reason to start getting the "future talent" on the field these last few games.