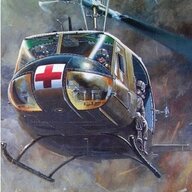 Joined

May 16, 2019
Messages

1,767
Austin is crap on the second level. He's got poor mobility and most of all poor field vision. It's why he's constantly missing late blitzes and stunts and unless his target is a standing target on the second level all too often he blocks no one. Like I have said he's the only NFL center I've seen fall on his face trying to pull by tripping over himself. Read his draft profile and all the negatives about him being a poor blocker are still his problems. He simply never has improved. Many players strengthen when they get to the NFL. Not Austin, he's as understrength now as he was as a rookie. That should tell you something.

FaulkSF is correct when he says "I wouldn't be celebrating Austin's arrival. He has a huge problem getting his pad level underneath pass rushers, anchoring to establish power, using proper leverage, and being a second or too late on his blocks. This has led to Blythe getting pushed back into the quarterback.

It's no secret he's not a stout center and teams would pass rush and run blitz over center. It's why McVay called so many designed rollouts for Goff to neutralize Blythe getting beaten. "

His contract would indicate he's looking at a backup role. His guaranteed number would suggest they assume he will make the team, which means the other guys are total crap. I doubt if the Rams ever made an offer. Wouldn't surprise me if this is his last season in the NFL. Cameron DaSilva's comments shows just how little he understands football. Does he even watch the games? Weak with poor mobility and poor field vision are a poor combination for an offensive lineman. McVay tried to talk him up in the media LOL.