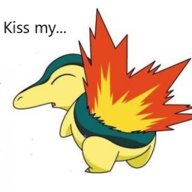 Your (Somewhat) Friendly Neighborhood Authoress.
SportsBook Bookie
Joined

Jul 30, 2010
Messages

12,612
Name

Jemma

Max Pircher article.
He's twenty-one years old, 6'7", 300 lbs., and his frame looks like he could easily pack on twenty more pounds. I'd love to see him on the practice squad (There's a loophole that allows international players to be eligible for an extra spot on the practice squad, albeit unable to be called up for the year.), and you can never have too many offensive linemen.
8
Reactions:
Neil039, CGI_Ram, hotanez and 5 others