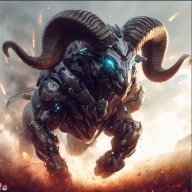 Captain RAmerica Original Rammer
Joined

Jul 1, 2010
Messages

17,059
See here's my thing with this....
John Johnson, Greg Gaines, Darious Williams, Nick Scott, Austin Corbett, Gerald Everett, David Long (expected), Morgan Fox, Sebastian Joseph-Day, A'Shawn Robinson (expected), Josh Reynolds, Troy Reeder, Taylor Rapp (expected), Samson Ebukam, Obo Okoronkwo. Matt Gay, David Edwards (expected) and Sony Michel.

That's 18 players. Just off the-top-of-my-head. Most were Rams' drafts picks; and NONE of them made it to their second contracts.
Honestly? All these guys are JAG - good. And saying they didn't make it to their 2nd contracts...well that's partially true. They all got pay days elsewhere. And really...which of these guys have made such an incredible impact for their second team that made the Rams regret the move? BTW Troy Reeder, Taylor Rapp, David Long aren't the most well liked players on here. They're ok. JAGs like 98% of the players.
Also, if the team was able to acquire these guys, develop them to point of other teams giving them multi-year, multi-million dollar contracts, what makes you think they don't have the ability to replace them with guys Like Earnest Brown, Bobby Brown, Earnest Jones (lots of Earnests and Browns there hmm); Derion Kendrick, Russ Yeast, etc.
Isn't that what people clamor for year after year after? Draft and develop, and not overpay because of the oh so precious cap, but when the Rams actually do that everyone loses their ever loving minds.
Don't Pick-and-Choose the Ones you DON'T Like.
Pick just SIX from the above group you DO Like, Wouldn't it be nice to have just 6 of those 18?
Ehhh not really. None of them jump out to me as a must keep. Rams keep their BEST players and replace their other guys with younger players. The talent margin isn't that different from a SJD to a Greg Gaines to potentially a Bobby Brown. Yes sometimes you get a Brycen Hopkins. Sometimes you get a Nick Scott. Just happens. Also it says more to me about the Rams FO and coaches to find and develop these guys and have the confidence to let them walk. I can guarantee the majority of those 18 players will be gone from their 2nd team in a couple years. They will end up journey-men have maybe 4-5 good years and then fade into obscurity. And it's not their fault. They're good players and I'm not trying to take away talent but it's reality and happens to almost every player that isn't a super stud.
This does not take into account the release, trade or retirement of Whitworth, Ramsey, Floyd, Woods, Gurley, Brockers and lesser players like Justin Hollins, Terrell Lewis, Terrell Burgess, Darrell Henderson and John Franklin-Meyers.
I didn't miss Robert Woods, Todd Gurley, or Michael Brockers...or any of the lesser players you mentioned. Whatever team Leonard Floyd ends up on guarantee he won't be an impact player. Rams made him from a Bears disappoint to a guy people are also yearning for.
Andrew Whitworth was expected. It's up to them to develop Joseph Noteboom or he'll be on his second team too. Such is NFL life. I already said my piece on Jalen Ramsey on the trade topic so while the name and the player is appreciated for his elite prior service, I'm not gonna miss him either.