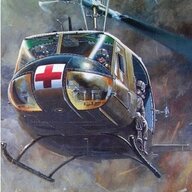 Joined

May 16, 2019
Messages

1,764
SpaWar was absorbed into a larger command during the summer of 2019. This command focuses upon everything from seabed to space with an emphasis on communications, cyberwarfare and to work with other commands developing and building advanced weapons systems for the Navy.

They continue to be spread out in several locations but their main center is the huge NavWar complex near old town. The location I knew of in Mission Valley was primarily wargaming using weapons that were under development. They were "hiding" in plain sight in a non-descript office building with no signage. The only tipoff was that the top 2 floors were theirs and required card key access on the elevators. The stairways were also secured from their floors as well with cameras, etc.

I knew this consolidation of commands was coming because they didn't renew my contract or other non-military vendors from 2017 onwards. This is the Navy's version of the Air Force's newly formed Space Force. I laughed when there was all this hoopla by the Air Force because the Navy's version has been ongoing for decades without the hoopla.