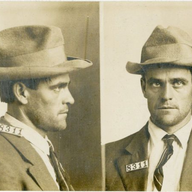 Rams On Demand Sponsor
Rams On Demand Sponsor
Joined

Jul 27, 2010
Messages

22,244

You could switch the state around to your state if you want.

I used to drive 48 states and a couple of Canadian provinces and so I have tasted a few brews in the Great White North. (It' s beauty way to go! ~ CGI). I was able to get the #1 ale on my list in Detroit, but nowhere else. Of course you have your Lablatt's Blue and Moosehead and other common ones. My ale that I miss most is Sleeman's Cream Ale. I may be romanticizing it somewhat because I can't get it anymore and probably never will drink another one where I live. It is made In Ontario Province, not too far from Detroit.

So what's your favorite brew that you miss?