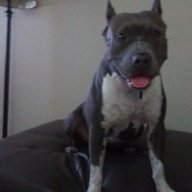 Go Hurricanes...
Rams On Demand Sponsor
Joined

Aug 12, 2020
Messages

1,357
Name

Danger Zone

Most top fighters dodge guys.
Pac-Man was also custom made for Floyd's style.
I don't think he ever had a chance of beating Floyd other than landing a punchers shot.
Basically no chance once he was older.
It's me growing up and until around 06 or 2007 every top boxer I saw knew of ,would fight the top guy.
Ali vs Frazier vs Foreman vs Norton vs Shavers vs Lyle, all the fighters from the heavyweight fought.
Then the 80s all the top 140 147 154 would fight each other and that went on till the 2000s.
Nowadays fighters know off the health/brain injuries that can cause long term damage.
Btw Floyd is looking for another fight with a MMA guy .