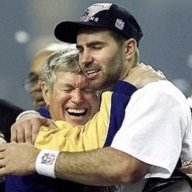 Joined

Jun 1, 2015
Messages

4,414
We'll just have to score before we get down that far.

Be like the 2000 Rams ... offense couldn't be stopped by anyone but themselves, defense couldn't stop anyone.
Our D has been decimated, and so far there's not much reason to hope the O will be good either. We resigned Shelton...and... that's about it.