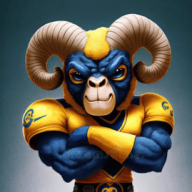 "AKA" Hugo Bezdek
Rams On Demand Sponsor
Joined

Jul 1, 2013
Messages

4,965
Name

Don

We are 1 dynamic player away from being great on O IMO, Help on the line will come.
Match our D with a more versatile O and we are as good as anybody.

It is not often you are this close, I don't know who it is but 1 Dynamic player away form really forcing the defenses to take us serious and allow us to open up the playbook.