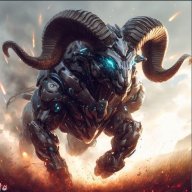 Captain RAmerica Original Rammer
Joined

Jul 1, 2010
Messages

13,515
I think the Watson story is a great topic, if it can be discussed outside of a Rams trading for him theme. There's no chance. However, it is amazing to me how disconnected that franchise is to hire a guy whom the star QB is so clearly not interested in working with. And with good reason. They went to the Patriots well already and it was a disaster.
I can see him getting traded, just cant imagine what the comp would be. If I'm the Jets, I'm calling them up for sure. They could offer 3 1st rounders and Darnold if Houston wanted. They have the cap room.
Nick Caserio is apparently well respected and has a good resume. He didn't have final say on the roster decisions or moves there, it was all Bellyfat. We won't know how he does until he does. Remember Les Snead only had 2 years at the FO level and, at best, was 50/50 with the roster decisions with Jeff Fisher.
Deshaun's issue is that apparently won't interview Eric B. from the Chiefs, which is the made up part from Foolio. I personally think while EB does have the background, any team would have to be stupid to assume the success will automatically translate over.
Good for him but it's not happening. They're struggling to maintain their fanbase after what BoB did to them. The fact that their feeble owner left Eassterby with more power than he should have. I know Watson is pissed because they didn't even request an interview with Bienemy and they told QB1 he'd have input in the GM and HC choices and ended up giving him none but I can't see them trading him. There will be as big of a fan revolt in Houston as their is in Cleveland with the baseball fans right now.

And for the record I'm a huge Watson fan.
Jack Easterby is why people are pissed. He reminds me of John Shaw during his final days here.
Having said it all that matters is what they do going forward. I'm willing to give them a chance at least.