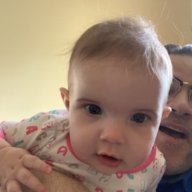 Won't you be my neighbor?
Joined

Apr 26, 2013
Messages

10,571
Name

Mack

Stephen A is a bullshitter and I doubt he's got an inside line with anyone of importance in the Rams' decision making. And I doubt even more that those in the know would text Stephen A. Where's the connection not like the guy is tight with them or anything.

The Rams run a tight fucking ship so I just don't buy any of this.

That said I do think the Rams called the Texans when this stuff broke. They had to have called them. Rams are aggressive and have their ears to the ground on shit like this. And I know they'd like to have this guy but chances are some other team will be able to give up more and that's if the Texans even put him on the market.
It might have been leaked by either Watson's people or the Texans as well to drive up the price...
As in, "Goff's a QB that's been to the Super Bowl and we can get him AND picks, so don't think it's just gonna be a coupla 1st rounders and that's it..."
Could the Rams swing that trade? yeah.
Will they? Ooof.... I dunno. Remember the Ramsey trade? People on here said it was impossible, not even taking into account the price. Well, he's here and you KNOW Les Snead is a monster, so...
Honestly, I dunno. I'm just focused on this Packer game and we'll go from there.
2
Reactions:
nighttrain, Bearrister and Merlin