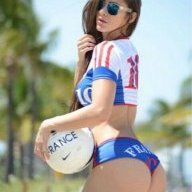 Joined

Jun 17, 2014
Messages

6,725
Oh I agree with you 100% there other than maybe Jackson. Those Buffalo games really put a damper on how I feel about Jackson.

Lawrence has the talent so I would take him over Goff right now. But he still needs to prove to me that he is a for sure top 10 QB.

And yeah - Goff's decision making under pressure sucked.
My bad I meant 10 QBs I would take over Goff, I would not rank Lawrence in the top 10 best QBs right now. Sorry my bad