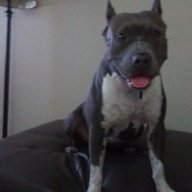 Go Hurricanes...
Rams On Demand Sponsor
Joined

Aug 12, 2020
Messages

1,207
Name

Danger Zone

We see these guys make amazing split second adjustments all of the time. These are the greatest athletes on Earth and Jamal Adams is one of them. Wolford was going down and giving himself up and Adams decided to punish him as painfully as possible because football is a mean game and Adams was in a position to do it.
It's that simple.
Is Adams a dirty player? I don't know, but was that play dirty and against everything the league has been trying to stress for years now? Absofuckinglutely.
Nice Post especially that Last paragraph.
Wolf went down to the ground, Adam's went down with him, it was an intentional shot.
3
Reactions:
badnews, Karate61 and BatteringRambo