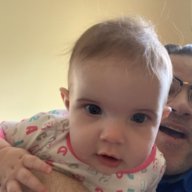 Supernovas are where gold forms; the only place.
Joined

Apr 26, 2013
Messages

13,143
Name

Mack
I think another team in Dallas before giving a team to so many other deserving cities would be stupid. Here's a

list of the most populous US cities

. It gives a reference I think for the decision.

Also it wasn't too far back the NFL was talking about, or rumored to be talking about expansion to 40 teams. That would enable some crazy shit like a full division in Europe or service to many US cities that are teamless right now with significant populations. The better the NFL can cover the large population centers the better the income they're going to be able to project.

Here's a list from 2022 (the site linked above):

View attachment 54087 View attachment 54088 View attachment 54089
Unfortunately, that is for the city proper and that's not always a good means to determine the actual population
I prefer metro areas to city limits. Los Angeles Metro is much closer to NY than it looks on the charts based on city limits, for example. Atlanta is another one. Buffalo doesn't have nearly as much bleed over as, say, Philadelphia.
I sort of agree that I don't want further expansion, but in light of the fact that greedy owners will greedy... yeah, I'd rather see teams go to underserved markets like St. Louis and Oklahoma City than doubling up in Chicago or Dallas or Houston...