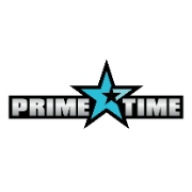 Joined

Feb 9, 2014
Messages

20,856
Name

Peter
http://saintsreport.com/forums/f2/d...e-lean-our-offense-get-w-376314/#.WhQ98kqnE2w
With the defense limping into LA. We are going to have lean on our offense to get the W.
Not being a Debbie downer. Just being realistic with the current state of injuries on defense.
With LA coming off a big loss that was supposed to be their statement game. I feel this game could be another high scoring affair.
Yet, I do feel our teams performs a bit better on the road. Drew starting to seem to going on a tear after how he got on a hot streak.
If the defense doesn't come in healthy and having to depend on Harris losing his man in coverage for wide open TDs. It's going to be a long day.
Point Blank: if Harris has to start = A loss or another crazy shootout.
A loss Sunday wouldn't hurt. We have bigger fish to fry with our division on the line against Carolina, it wouldn't be the end of the world to loss to LA.
Defense needs to get healthy is a big concern for this high powered Rams offense.The key to that game is going to be the quality of coverage to confuse Goff and Dline to contain Gurley and Goff. We got our hands full when healthy. We have our heads floating above water in the current state of injuries.
What's your level of optimism going into LA? If we can win. It's pretty huge.
-----------
I still think the Rams are a better matchup for us than Washington was. Vaccaro says he's back next week, Klein might be as well. But if either of them are not 100%, I'd save them for the following week. The last thing we want is for them to tweak something with two division games in four days on the horizon.
---------
It's big because it's an NFC opponent. Hendrickson's just gonna have to put his big boy pants on and rush some Goff on Sunday.
------------
The Defensive Line must play better, and our Linebackers have to play the game of their season, thus far. We cannot have the movement off the ball that occurred yesterday, else Gurley is going for 200 yards and 3 TDs. Then we will adjust, and Goff will pitch 3 TD passes in the second half on us.
LBers were not gap-picking, and the stunts weren't working. We had to resort to Blitzing, that left us vulnerable often...so vulnerable that twice, the WR had nobody withing 15 yards when they caught the ball.
The time that Cousins had to throw the ball is almost unforgivable.
We are not ready for that team, if we plan on playing like we did yesterday. I dont care if we have to go find 5 more LBers and try them out, do it.
That said...we can win this game, if we prepare properly.
----------
RUN THE BALL.
Rams are 28th in the league defending the run. Run the ball and keep our defense off the field.
----------
The Vikings just provided the blueprint. Shut down Gurley (or contain him) and then we might have a chance. Gurley only had 37 yds rushing. Without the running game Goff was holding onto the ball and getting pounded.
Meanwhile the Vikings rushed for over 150 yds against the Rams.
It's gonna be tough because the Rams have a good defense. However, our balanced attack gives us a good chance to take this one.
---------
Obviously we need our Secondary healthy to face Goff but Gurley might be the bigger issue. Having KV near the LOS scrimmage would help contain that beast.
---------
I expect another high scoring game, but the defense should play better than this week. I think we give up 24.
----------
I would rather us rest our injured guys and not rush them back. Obviously we will need everyone we can to beat the rams however IMO it's not worth risking them re aggravating an injury and being out longer or the whole season.
The panthers game is 100% more important than the rams game. With this team I really don't care if we play on the road throughout the playoffs as long as we have everyone as healthy as possible.
----------
The Rams don't do a lot of cutesy stuff from what I've seen. They run the ball and throw it vertically. But Goff looks like a 2-read QB. I think they split the field in half for him a lot. If we can get good coverage on the outside receivers its really going to limit what they can do in the passing game. Gurley concerns me more, he's the best offensive player we're going to go up against all season probably.
They have a lot of guys who can rush the passer so running the ball 40 times needs to be an option.
----------
LA is so overrated. Want to see what their offense did against the 3 top 10 defenses they've faced?
248 yards per game, sacked 8 times, had 6 turnovers, averaged 10 points per game. Record 1-2. The one win came against the Jags when they had 2 special teams TD's.
They put up a lot of points against a lot of really bad teams. Niners, Colts and Giants. Then against the Texans and Cardinals with backup QB's. Their 1 quality win they had two special teams TD's. A kick return and punt block returned, their only two special teams scores of the season.
----------
The Rams game feels the opposite of the skins game. On paper the skins game shoulda been an easy win but we all knew it wouldn't be. The Rams game on paper looks to be a dog fight in the making but I think we'll hanlde them easily.
--------
Run the ball, stop Gurley, don't bite on PA. Way easier said then done if we struggle against Gurley early. We're really going to have to earn this one.
----------
Goff isn't as good as Kirk Cousins and they're missing their best WR.
The Rams also have major troubles stopping the run. 28th in run defense. We should be able to run the ball pretty well. The more I read about the Rams the more confident I get - I don't get the sense that they're really ready for a smashmouth game in the trenches.
--------
The Redskins are better than the Rams. All of the Rams wins are against teams with losing records. ----------
We are better than LA and have a good chance to win, but we must have as many hands on deck the next week to begin the process of locking down the NFC South.
-----------
We need to pound the rock against LA like we did against Buffalo, but we need to get back on the trajectory of creating turnovers and QB sacks.
---------
http://saintsreport.com/forums/f2/wr-robert-woods-will-out-couple-weeks-376349/#.WhRBHkqnE2w
WR Robert Woods will be out for a couple of weeks
Sucks for him... But, one less Rams weapon we have to worry about....
---------
Lattimore already shut down Woods and he probably isn't even playing.
---------
Thaaaaat's a shame
---------
They still have Watkins and without Lattimore any reciever will give us fits. It's going to be another tough game that Brees and the offense will have to win for us. Unfortunately, this time it will be on the road out west. One positive is that their weakness on defense is stopping the run.
----------
Sammy Watkins is talented, but he hasn't been dynamic this year at all.
I'm not saying he won't give us trouble, but it may not be as bad as it seems. Robert Woods was by far their best WR. It's big that he's out.
----------
http://saintsreport.com/forums/f2/strong-possibility-rams-top-wr-out-next-week-376303/#.WhRCGEqnE2w
Strong Possibility Ram's Top WR is Out Next Week
This would make Kupp their #1 and I think Lat, if he is healthy, can shutdown Kupp.
The make or break for Saints victory next week is likely how well we contain, or not, Gurley. He's a beast.
----------
I would say Watkins is their top guy after Woods.
---------
their secondary is banged up, which I think is a bigger factor. After seeing Theilen score a slip-one-guy long RAC TD yesterday, I can see some quick outs to Ginn.
----------
Cupp plays mostly in the slot. I would guess that Latt would be on Watkins.
---------
The Rams passing game doesn't seem to flow through one guy like that ... even if Woods were out, I don't think it would hamper them much.
----------
In the last 3-weeks, Woods has 350 yards and 4 TDs. Those are elite WR numbers.
---------
Anyone who DOES NOT believe that Dennis Allen, Aaron Glenn and Mike Nolan will have a scheme to confuse and disrupt the Rams' young QB (Goff), I have a word of advice:
Put-the-pipe-down!
----------
I think the Vikings just showed the league how it's done. Break that tape down and see if you have the personnel and capability to replicate. Not many will, but it was pretty incredible what they did to the Rams.
----------
Agree 100%. On the other side, Wade Phillips will absolutely have a scheme to attack our offense. Expect Brees to get roughed up. But if we can run like we have over the win streak this will alleviate the pressure on Brees. The Rams have a lot of take-aways. We really need to eliminate turnovers and all should be fine.
---------
Is Watkins gonna play?
We'll definitely need Latt to shut down Watkins.
If we get Vaccaro and Klein back healthy to keep Gurley in check, without Woods in the short passing game, it'll be a long day for Goff.
-----------
https://www.tigerdroppings.com/rant/new-orleans-saints/rams-will-be-without-robert-woods/73643512/
Rams will be without Robert Woods
Vaccaro and Klein need to be back. Gurley is going to eat us alive if there's this much miscommunication.
I trust Crawley to deal with Sammy, pj on kupp. But bell on Gurley is not good.
----------
Well there's a silver lining. They still have Gurley and Watkins though. But we desperately need Klein and Vaccaro. I think PJ and Crawley can limit Kupp and Watkins.
If Klein and Vaccaro aren't back though we are going to get gashed by Gurley
---------
He's a reliable player but not a major concern either way.
---------
Woods hasn't been solid?
He is the 15th highest scoring WR in fantasy, 47 catches, 4 TD, and 703 yards