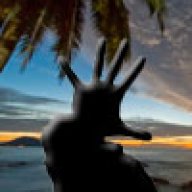 Joined

Aug 23, 2012
Messages

17,460
Name

Les
There is seemingly some truth to it (although I think more on the side of the winning team than the losing team) and after the Rams performance I expect to hear a lot of that kind of chatter from talking heads with space to fill and clicks totals to reach. Especially if they lose in Week One or Two. Which will also bring up the New Orleans game too and the "well they shouldn't have been there" chatter.

But for me..........I'm not that concerned about it with this team for a few reasons.

It's a young team, and so I sense that they are disappointed, but will leave it in the rear view mirror.

McVay has a knack, in part because of his age, of being able to effectively communicate with players so IMO he will keep them focused week to week. I'd be willing to be that he won't even allow for and talk about the game, and if comes up he'll shoot it right down.

Another reason is Wade Phillips. He's been around a LONG time to say the least and I think he will be a steadying force. He's been on the losing end a few times and I think that'll help add perspective.

Still another is Goff. He has improved each year both in college and the NFL. The record may be one game worse at 12-4 but a lot of 12-4 teams get to the SB. I think the adversity of the post season will help shape him going forward. He played below his best by a fair margin, and while he did make some great throws, he struggled too.

Lastly, though these thoughts are in no particular order, is the general feeling that I think that McVay and Snead have. I always get the sense that this tandem wants a SB win as fast as they can get it. It's why Snead has been so fearless in the draft and with free agents. They have approached the last two off seasons very aggressively and it's clear they want to build a perennial winner. When I listen to them talk, especially when they are together, I always come away with the feeling "these two are not fucking around".

Your thoughts? We know the hangover thing is going to come up, at least early in the season.