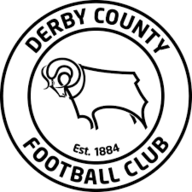 Rams On Demand Sponsor
Rams On Demand Sponsor
Joined

Dec 5, 2018
Messages

873
There's been a lot of talk suggesting Stafford isn't 2 first-rounders better than Goff.

Some in the game day thread here and a shit ton more on Twitter.

He was bad on Sunday, but for the 4 games before that, he was very good.

As some said when we traded for him and since - he's streaky. I had no clue that was the case because wtf watches Detroit unless you're playing them? I have a friend who's a Lions fan and tries to avoid watching them.

I'm (clearly) not an X's and O's guy, but it seems to me that his best is better than Goff's best and his worst (Sunday notwithstanding) is not quite as bad.

Plus, he has more good games than Goff, at least the Goff from the Super Bowl on.

And for every Kansas City game Goff had, he also had a Chicago (that was the game that I become really concerned) and a Detroit.

2 x 1sts is a lot but it's different with a QB because the gap between bad name mediocre and mediocre and good is so small.

I personally think that Stafford over Goff is worth more than acquiring Ramsey (much though I love him) in terms of the likelihood of us winning it all.

The problem is, which Stafford will turn up in the playoffs?