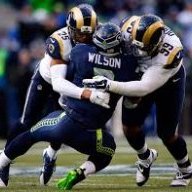 Joined

Oct 16, 2013
Messages

3,563
As others have stated... Mcvay has to win a Super Bowl to be considered the best Rams Coach.

Vermeil brought home the bacon. Mcvay is still hunting the pig.
That's all he can do?
So if he coaches the Rams for 20 seasons, never has a losing season, shatters Ram record for playoff appearances and wins but we never win the Super Bowl with him, Vermeil was still better for his one good season?