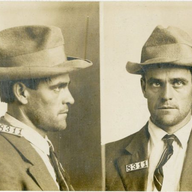 Rams On Demand Sponsor
Rams On Demand Sponsor
Joined

Jul 27, 2010
Messages

19,742

Thread Starter

Thread Starter
What the hell is wrong with you?

Also

@Mackeyser

, I eat at McDonalds once a year to confirm why I only eat there once a year.

AS to the OT, never had Braums, but have ridden to Kingman for a Whataburger - 1 1/2 hours away.
Well if you will travel that far for Whataburger, you'll be ha;py to do 10 hours for Braums! Hell,
@CGI_Ram
is will to drive down to Misery for a Braums Double cheesburger with a Chocolate malt!