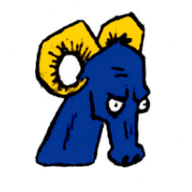 Hamburger Connoisseur
Moderator
Joined

Jun 28, 2010
Messages

39,128
Name

Burger man

Thread Starter

Thread Starter
So FG around 1.010?

Are you going to re-rack to a secondary? How are you planning to sweeten to taste without creating carbonation?

Like I said, I've never made mead. Just curious.
1.010 Yes, would be good
I haven't quite figured my next moves... might rack one into a bucket with apples for secondary. The other will rack into the other once rinsed... then I'll add something to it non-fruit.
Both sit thru secondary. At some point take the bucket back to carboy for aging.
I will kill all yeast with potassium sorbate. Then can sweeten without carbonation.
But I am still reading. I probably change my mind. lol.
I might try to carbonate. I need to taste first.