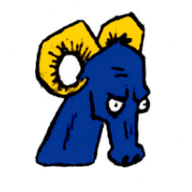 Hamburger Connoisseur
Moderator
Joined

Jun 28, 2010
Messages

39,127
Name

Burger man

I searched and didn't see this topic.

Any home brewers here?

I am starting 2 gallons of mead this weekend. One I will finish and back sweeten with apples and other spices. The other I haven't decided how to finish and flavor.

If you are not familiar with mead, it's a trendy home brew thing that uses honey instead of grapes for alcohol creation. Typically meads are sweetened and flavoured during and after secondary fermentation.

In short, you mix honey and water... pitch your yeast and that's primary fermentation. After that stage, you take it where you want it to go.

I have a resume of wines and some beer making, but this will be my first crack at meads. And... I'm excited to make 1 gallon batches as a means to experiment with flavour. But I very much feel like a rookie.

Anyone else into brewing? And if so what do you make?
2
Reactions:
Merlin, Faceplant, Dodgersrf and 1 other person