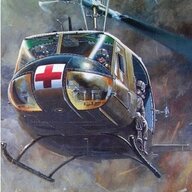 Joined

May 16, 2019
Messages

1,847
In the midst of all the draft controversy is Chandler Brewer. IMO he is perhaps the most overlooked of all the linemen. When I look at the film of him I see a good OG, and perhaps a backup RT. I have yet to see enough to see if he has the feet for the left side but as a OG he would have pretty good feet giving him good mobility. I must confess even I have overlooked him but now after going over the roster, I must add him into the mix at OG / RT. IMO he's probably better right now than Havenstein. Brewer is a mauler and would be an asset in the run game. When you say that about a guy you normally see him at RG which I do.

Although he's played on both sides in college, the speed of the NFL is a huge difference. It's why I see him on the right side until I can see him perhaps in preseason at OT. Last year the Rams were high on him and apparently still are. Chandler gives them very good depth along the o-line this year, making it an interesting competition. I wouldn't discount him winning a start at either of the OG positions. Although the Rams list him as 6'6" he's closer to 6'5" by most measurements. At 320 lbs with over 34" arms he's built like a RG.

If the Rams go with Brewer and Allen they would have some real beef on that o-line with all of them over 300 lbs as Allen has added about 5 lbs of muscle. His squat stature allows him to play with leverage and the added bulk should add sand to his play. Brewer opted out last year but he did play 17 offensive and 31 STs snaps as a rookie in 2019. So he's not without some experience.

It will be interesting to see how Carberry builds his line.
7
Reactions:
OntarioRam, yrba1, CGI_Ram and 4 others