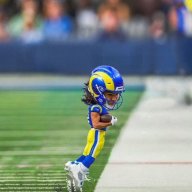 THIS IS MY BOOOOOMSTICK!!
SportsBook Bookie
Joined

Nov 9, 2014
Messages

6,005
Back then Olympics were so much "bigger" because the viewing lens was so small. You had 3 major networks that showed sports. Espn was only a minute old then.
From a sports upset mindset, imagine the Dream Team basketball team with Jordan and all the all stars that won by an average of 44 points a game, losing a game. It was that big of an upset.
That's a perfect way to put it. Dream was amazing. I can't stand Bryan Bumble doing anything, maybe I would like him more if I was more familiar with the Olympics.