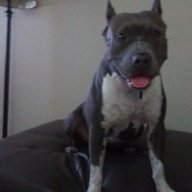 Go Hurricanes...
Rams On Demand Sponsor
Joined

Aug 12, 2020
Messages

1,357
Name

Danger Zone

Lord it's just Wednesday and I'm freaking Hyped.

Whit top 5 LT went down, we're in the Playoffs and when he can back off IR played top level. O and for some reason Corbett had a great game humm

O and Not The had a good game.
Goff got injured, we're in the Playoffs. A back-up none drated Qb helped to get us in what, The Playoffs.

Our Rb"s have been banged up like hell,we're in the Playoffs because IMHO these Rb"s give it their All.

Kupp man this Guy like Woods is just playing their hearts and soul out.

And even though the D had some questions, they're # 1.

The Momentum is Ours.

GO RAMS.