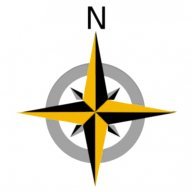 Joined

Jun 23, 2014
Messages

2,339
I get the angst from the last couple weeks.

There is reason to vent. No doubt about it.

But let's all keep in mind why we're here....to support our team and bullshit with each other like friends at a bar.

This board was started by

@-X-

to be the antithesis to the Post Dispatch forum and frankly all other Rams boards.

So please do "Think before you post."

I think we all want what's best for the Rams. Some express it differently. But we are all - with the exception of a few - Rams fans. Treat each other and the team members and family with the respect you would want for yourself and your families. You don't need me telling you what that means. You already know.

Cheers and GO RAMS!!!
ROD began with and has an ongoing tradition of outstanding posting that is respectful of the team, the game, players and coaches, and all other posters.
As someone who grew up in St Louis, I like to think this is related to the attitudes of the great fans of the Rams and Cardinals from the midwest and the longtime fans of the old Los Angeles Rams. And I'm equally sure Dodger and Laker fans have the same approach. A bit of old school.
At it's best this is a great fan site with many knowledgeable posters and more than a few true football gurus. The exchange of views can be a high level with great points made all around despite differences of opinion. And other serious people follow this site for both its views what the team should be doing and as a reflection of the Rams' fanbase.
It's sometimes hard to maintain our balance at a point in time when frustration and anger seem to be our national pastimes. And then the team loses a couple of games. Ouch!!
But imo ROD can and will continue to be a great, positive site for Rams fans everywhere.