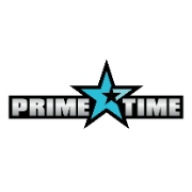 Joined

Feb 9, 2014
Messages

20,913
Name

Peter
The only reason I'm starting a new thread on this topic is because the other two threads had no poll, and I likes me some polls.
My guess is he will be suspended for four games.
*****************************************
http://www.nydailynews.com/sports/f...spend-tom-brady-deflategate-article-1.2215881
Tom Brady will be suspended by Roger Goodell for role in DeflateGate, announcement expected next week
NEW YORK DAILY NEWS
Tom Brady will be the highest profile player ever suspended in the 96-year history of the NFL.
Roger Goodell's decision is expected to be announced next week and it is no longer a matter of if the NFL commissioner will suspend Brady, but for how long he will suspend him.
In conversations I've had with several key sources who always have a good sense of what goes on at 345 Park Avenue, there is little doubt Goodell considers Brady's role in DeflateGate a serious violation.
The NFL is convinced, according to sources, that connecting all the dots of the evidence supplied by Wells leads to one conclusion: Brady cheated.
The feeling is the Wells Report supplied Goodell with enough ammunition to suspend Brady both for breaking the rules by ordering the deflation of footballs and by not cooperating with the investigation when he refused to turn over his cell phone to Wells' investigators.
The only question now is how many games with which Goodell will hit the league's star player?
Estimates have been all over the map. My feeling is he will wind up with two games, whether that is the initial discipline handed out or whether he is hit with four and ends up with two after an appeal..
The Miami Herald reported Brady's suspension could be as much as the entire 2015 season. Sources insist that is way off and not going to happen. There were reports in Boston on Friday on CSNNE that the Patriots fear Goodell could hit Brady with a 6-to-8 game suspension. Others have estimated 2-to-4 games.
Brady will not likely be the only one disciplined in DeflateGate. The Patriots could be fined, just as they were in SpyGate in 2007. Bill Belichick, who was hit with a $500,000 fine for running his spying operation, could also face sanctions, although Wells' report did not link him to the deflating of the footballs.
Precedent is important. Remember, Asshole Face was not implicated in BountyGate, but Goodell still suspended him for the 2012 season, saying ignorance is not an excuse. Belichick runs the Patriots' football operation, so it will be interesting to see if Goodell, who is not exactly fond of Belichick, ultimately holds him responsible because the whole thing it happened under his watch.
Clearly, any games Brady misses reduces the chance Belichick and the Patriots have to repeat as Super Bowl champions.
Second-year backup Jimmy Garoppolo better start warming up in the bullpen. But even if the Pats are without Brady for more than a few games, Bill Belichick is very resourceful.
In 2008, following the Patriots' 16-0 regular season, Brady suffered a season ending torn ACL in the first quarter of the first game. In came Matt Cassel and the Pats finished 11-5, although they missed the playoffs on tiebreakers.
Considering how soft Goodell was in originally giving Ray Rice just a two-game suspension for slugging his future wife in an elevator — there were enough details about what happened for a stiffer suspension even before the second elevator video surfaced — how can Goodell possibly justify giving Brady 6-to-8 games?
This is not the outcome the NFL wanted out of the long investigation by Ted Wells. Brady and Peyton Manning together have been the faces of the league for more than a decade and this is not at all like Goodell having to suspend miscreants like Rice, Adrian Peterson and Greg Hardy for various degrees of domestic violence. This is Tom Brady, four-time Super Bowl champion, three-time Super Bowl MVP, husband to the world's most famous supermodel and, at least to this point, everything Goodell wanted representing the NFL shield.
Meanwhile, sources say NFL owners are watching closely how Goodell deals not only with Brady but with the Patriots as well.
Wells' constant use of "more probable than not" in explaining Brady's role is the standard the NFL was looking for to find him in violation of the rules. The league considers that as good as guilty and just a way of phrasing it in legal terms.
Two days ago, former Bills, Panthers and Colts GM Bill Polian, a former member of the competition committee, said on ESPN that the phrase "is the standard of proof that the NFL has used for about seven years or so that means in English: they're guilty. ... This is not running through a stop sign, this is not speeding five miles over the limit. This is a serious competitive violation that has to be treated as such by the league."
No matter how many games Goodell suspends Brady, the Jets' chances of closing the gap on their long-time tormentors has just increased significantly.