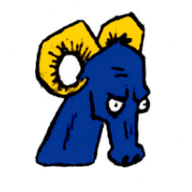 Hamburger Connoisseur
Moderator
Joined

Jun 28, 2010
Messages

39,127
Name

Burger man

Man... is he really broken? Never was worth it?
I can't help but wonder if he's still workable... Someone will find out, cheap.
A 2nd rounder, or someone with high 3rd gonna grab him? Position swap in draft?
This is what we know: New York has the No. 2 pick. This is what we don't know: What the team will do with their quarterback. Rich Cimini has scenarios.
www.espn.com
What Jets' 2021 NFL draft might look like, with and without Sam Darnold
FLORHAM PARK, N.J. -- A look at what's happening around the New York Jets:
1. QB options: With Carson Wentz reportedly on his way to the Indianapolis Colts in the latest blockbuster quarterback trade, the spotlight shifts to the Jets and Sam Darnold. Do they join the carousel by dealing Darnold or do they give him one more chance?
The clock is ticking. If the Jets don't make a decision by the start of NFL free agency (March 17), they risk losing Darnold's market. It's a tough call because it's not simply Darnold versus drafting a quarterback with the No. 2 overall pick; another consideration is the amount of draft capital they would receive in different scenarios related to trading/keeping Darnold.
Let's have some fun and project how the draft might play out in each situation (not necessarily in the order of likelihood):
Scenario 1: Trade Darnold, draft a quarterback. Publicly, the Jets haven't committed to Darnold. Taken at face value, it means they're looking for an upgrade -- as they should. If they deal their onetime quarterback of the future, it means they're sold on a quarterback in the draft. Our hunch is that it's BYU's Zach Wilson, assuming Trevor Lawrence goes No. 1 to the Jacksonville Jaguars.
There are some who believe the Jets could get more for Darnold than what the Philadelphia Eagles received for Wentz -- a 2021 third-rounder and a 2022 conditional second-round pick that can rise to a first-rounder based on playing time. Wentz was an MVP candidate in 2017, but he also has baggage -- a big contract, an injury history and questions about his coachability. As one league source said, "Darnold is cheap. He has two years left [on his contract, including the fifth-year option]. Great kid, poor team."
In our projection, the Jets trade Darnold to the Washington Football Team for a swap of first-round picks (Nos. 19 and 23), a 2021 second-round pick (No. 51) and a 2022 third-rounder. The one caveat is Deshaun Watson. If the Houston Texans decide to trade their star, the Jets must be prepared to pivot quickly. Removing Watson from the equation, the Jets could walk away with these picks and prospects (see scenario 1 chart).
Scenario 2: Keep Darnold, draft best player available. The Jets reportedly have fielded trade inquiries on Darnold from a handful of teams.
A source from one of those teams came away with the impression Darnold won't be dealt. If that's the case, the Jets can use their draft capital to build around him. If they opt for the status quo -- risky, considering Darnold's underwhelming body of work -- their prospect haul could look like this (see scenario 2 chart):
Scenario 3: Keep Darnold, trade down. The Jets could make a killing if a quarterback-needy team below them wants to swap picks.
The Atlanta Falcons (No. 4), Philadelphia Eagles (No. 6) and Carolina Panthers (No. 8) are the most likely suitors. It's a rather steep drop, but let's project a trade with the Panthers, who seem particularly fired up for a new quarterback. In our scenario, the Jets would get the Panthers' second-round pick (No. 39) and a 2022 first-rounder, giving them three first-round picks in 2022.
Even if the Jets have reservations about Darnold, their feelings could be assuaged by the size of the draft haul. If they need to draft his replacement in 2022, they'd have those three first-rounders to make it happen. That's what you call quarterback insurance.
In the meantime, they could draft six players in the first three rounds (see scenario 3 chart):