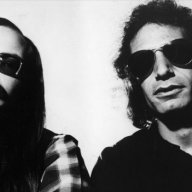 Joined

May 25, 2013
Messages

1,166
Much has been noted about how acquiring an NFL head coaching gig simply requires a cup of coffee with Sean McVay. The promise of instant success by replicating the Rams turnaround since 2017 is just too much "hope for gain" for general managers to ignore. As of 2021, the movement continues to grow. Brandon Staley's ascension from relatively unknown defensive assistant under Vic Fangio to Charger's HC is the latest example from a list that also includes Matt LaFluer and Zac Taylor. Even Greg Olsen and Shane Waldron have been elevated to OC's from the titles of passing game coordinator and quarterbacks coach respectively.

While other veteran head coaches like Bill Belichick and Andy Reid have coaching trees with deeper roots and more plentiful branches, the suddenness of how quickly McVay's assistants have been poached is telling. But what does it tell? Isn't there value in continuity within a staff? Won't the team miss the contributions of Joe Barry, Ejiro Evero, Greg Olsen, Aubrey Pleasant, Brad Holmes, and Ray Agnew? And what are we to make of the departures that weren't opportunities for advancement like Wade Phillips, Aaron Kromer, and "Bones" Fassel?

Sean regularly praises the contributions of his assistants by name in his press conferences. This is intentional. If asked about it, he would point to his experience of being given opportunities to grow by Jon Gruden and Mike Shanahan. If the WHY behind how one does his job within the organization is a love for the game combined with the opportunity to climb the ladder of success, chances are one will do an excellent job. The standards of excellence, the culture of a winning attitude, the selfless nature of teaching to help others grow, and the ability to authentically communicate effectively are prized values that Sean consistently repeats in mantra like fashion. By developing this with new blood, the values are retained while the message is refreshed by unique voices. As for the lateral or retiring departures, I contend that the NFL is a game of change that requires a unified direction in the mold of a singular vision that, while it's a collaborative effort, must be the responsibility of one man at the top. McVay has too much respect for his co workers to allow a negative narrative be leaked to the press about coaches and players alike. While it's natural to speculate disappointment or conflict (both of which are inevitable), there is little to be gained from it being vocalized by a leader. Yet how many coaches have been criticized for not being able to separate loyalty from advancing performance? If the injuries or limitations of players like Gurley and Goff can be jettisoned for the good of the team at great financial cost, why would the standards be any different for the coaches? What if John Bonamego was still the special teams coach after last year's *ahem* performance?

Raheem Morris will be an interesting case study in this regard. Sean knows him well after working with him in Tampa and Washington. While many believe McVay's "better mood" has to do with an upgraded QB, I doubt he would feel that way if there was an inclination that the defense would not move forward under Morris. For those who believe McVay isn't intensely involved in the concepts that make the defense operate efficiently, they haven't been paying attention to the Flying Coach Podcast. While Sean entrusts and empowers his assistants to do their jobs, it doesn't mean he doesn't evaluate their results. Rest assured the two will have many hours together behind closed doors as they collaborate and develop the defense on a weekly basis.

In summary, Sean McVay is much more than a terrific offensive coordinator. He is a leader with a clear vision of what he wants in every phase of the team, including his relationship with Les Snead. The addition of Matthew Stafford allows him the ability to devote a bit more time to his other responsibilities (although he will be tempted to spend most of his time with Stafford in the first half of the season). I personally believe this is the best team McVay has had in his career from top to bottom--even as he has empowered others to find success elsewhere. Maybe, in part, because he has.
Last edited: